Le Stade Olympique, Montreal
October, 1995
Outside...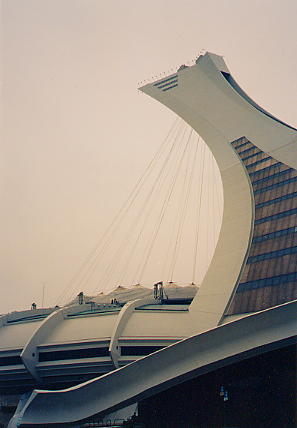 Inside, watching preparations for -- yes -- a MONSTER TRUCK show.
Oh Canada!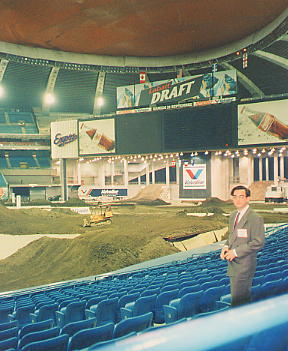 Six years later, May 2001 - Montreal vs. San Diego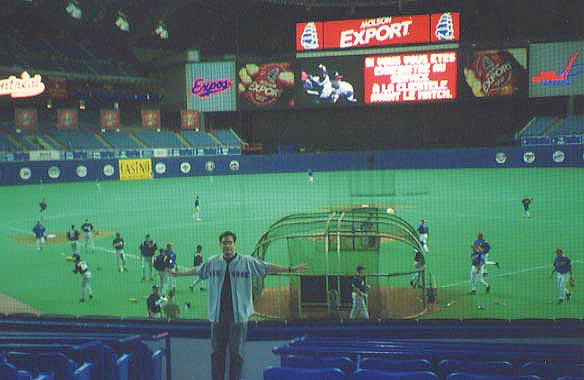 Youppi!!!!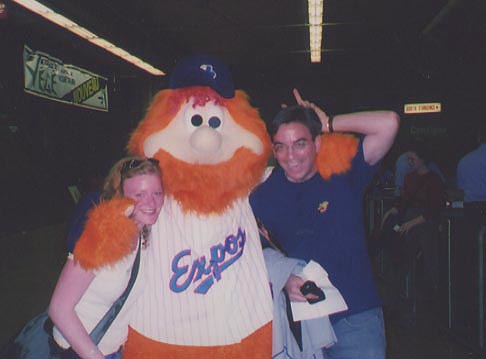 Three more years later, August 2004 - Montreal vs. Chicago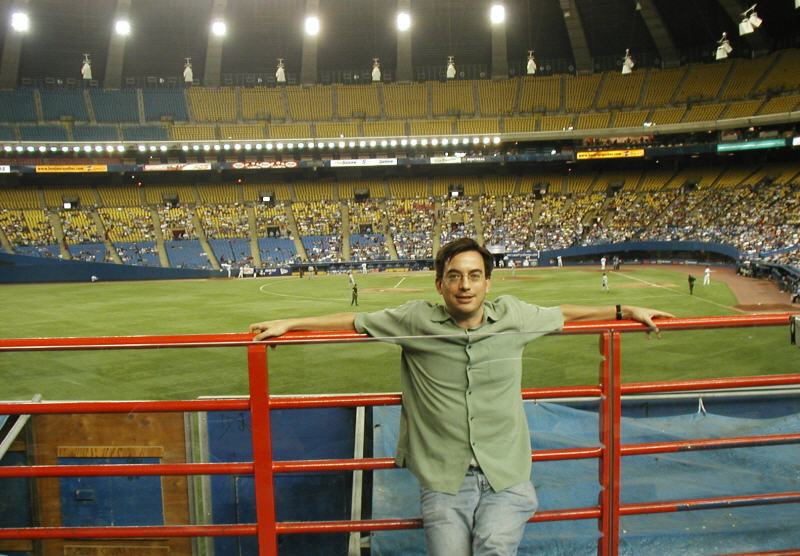 Natily gets comfortable
They do know their French, but...
... I'm not so sure about Canadian mastery of the Spanish language.
"El Guapo" with a tilde?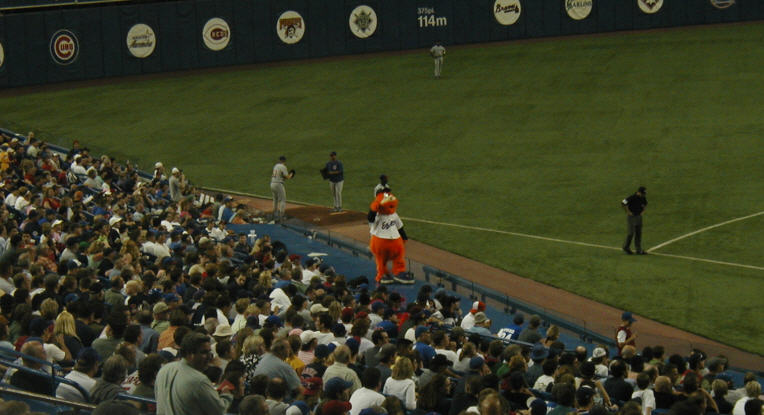 Youppi, Youppi, Youppi!!