Keyspan Stadium, Coney Island
August 2002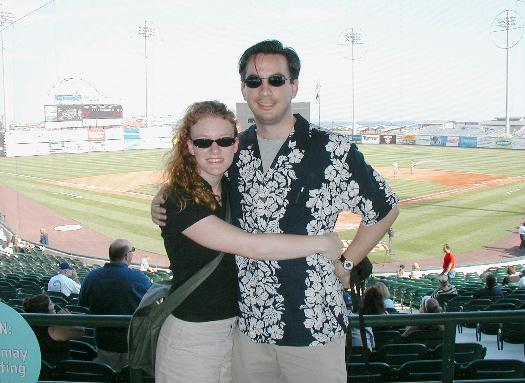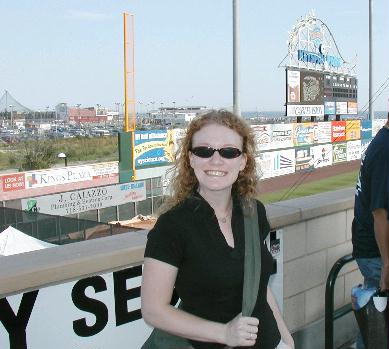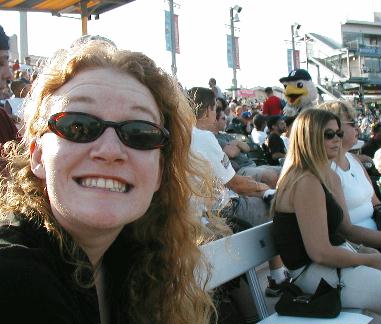 Sandy the Seagull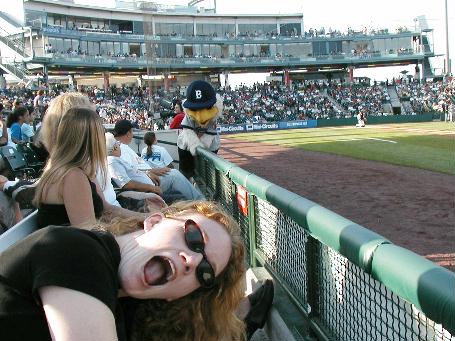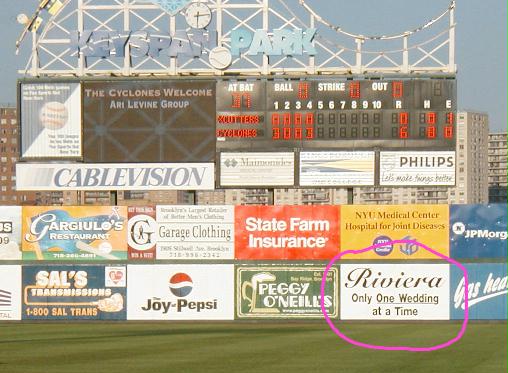 Romance Lives at Keyspan Park!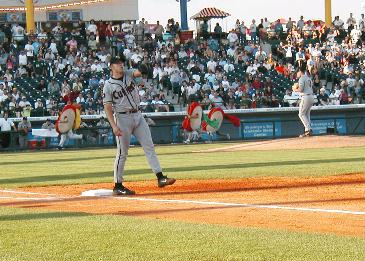 Hot dog race -- as you can see, this afternoon, Mustard beat Relish and Ketchup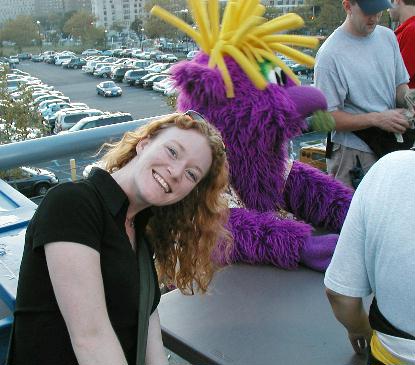 Reggie, the crazy purple 'guest mascot'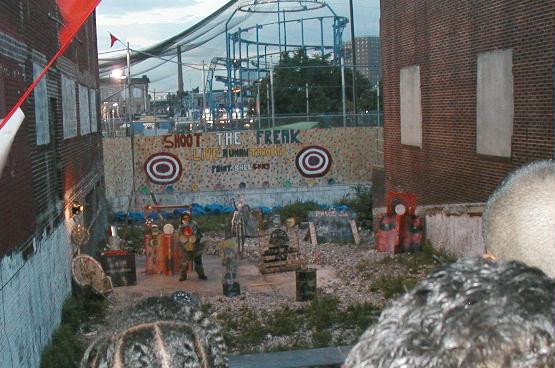 On the Coney Island Boardwalk
5 paintball shots at an actual live human freak target for only $3!!
Return Visit, July 2004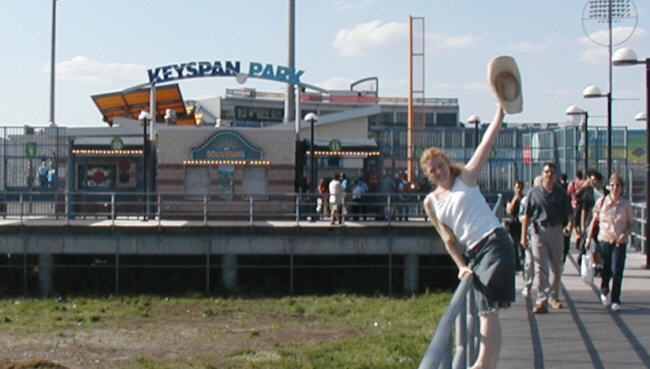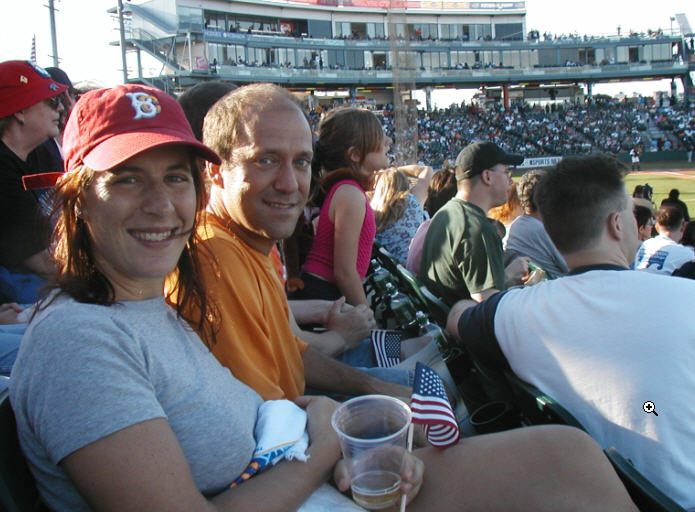 Laura and Rick Sobel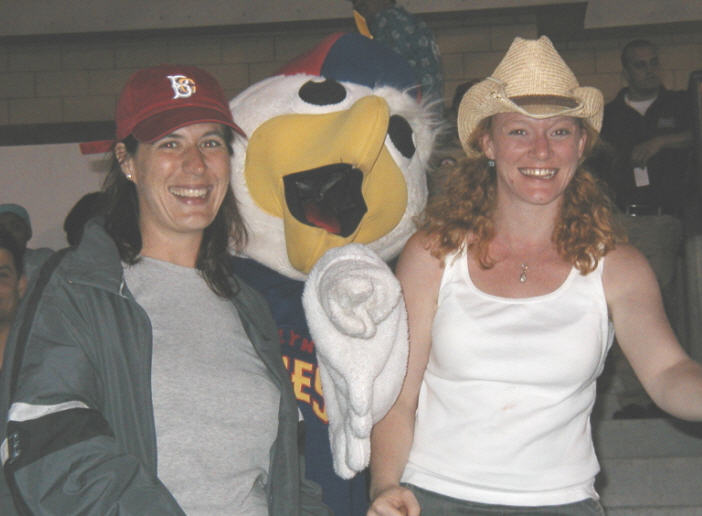 Laura and Natily with 'Pee Wee', the junior-sized mascot seagull
Gotham Girls Roller Derby visit, June 2005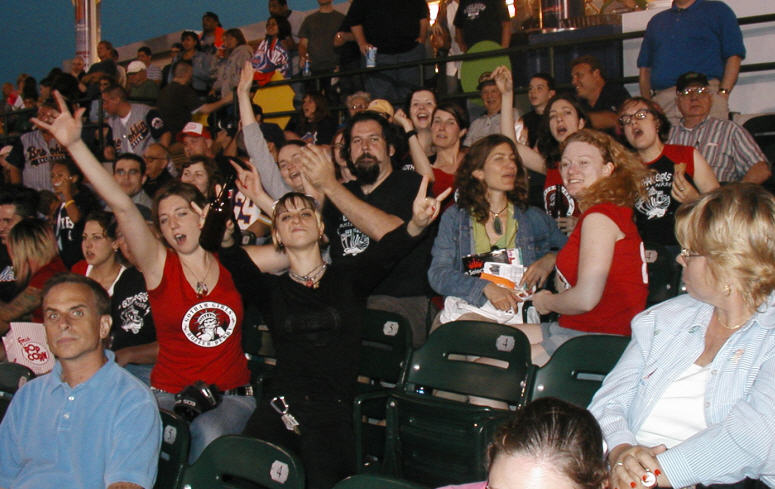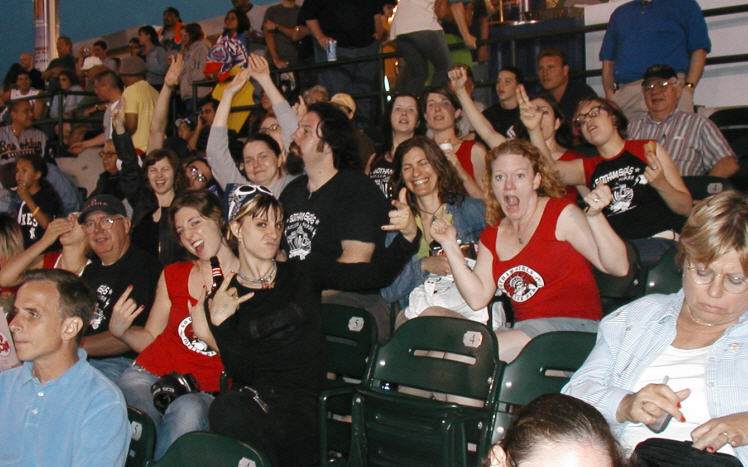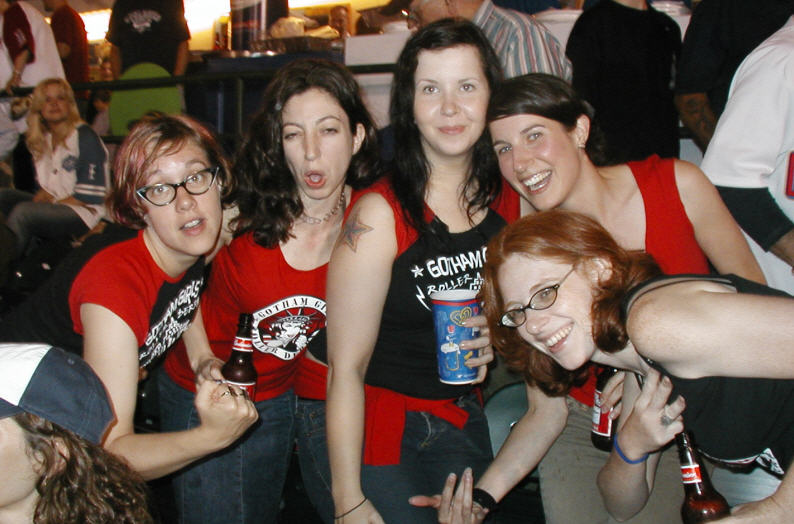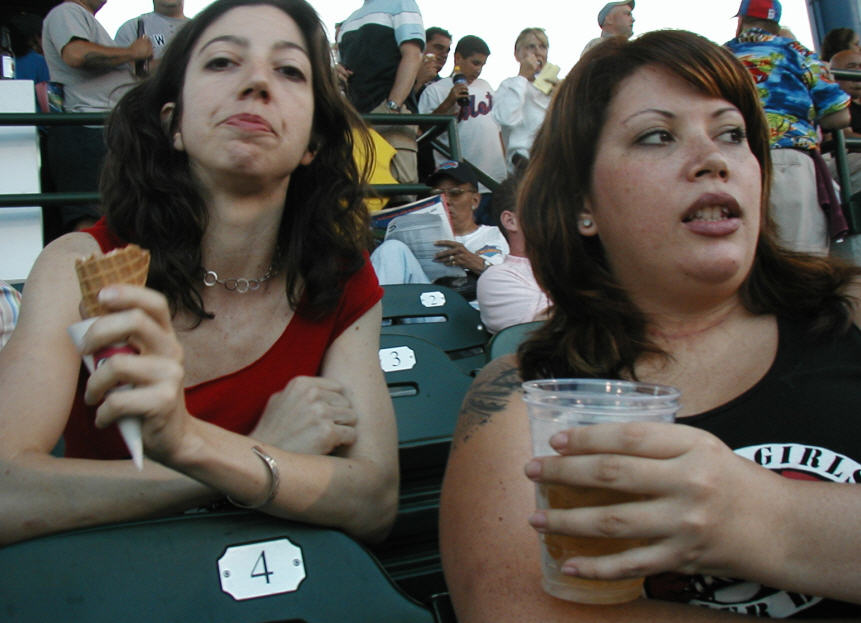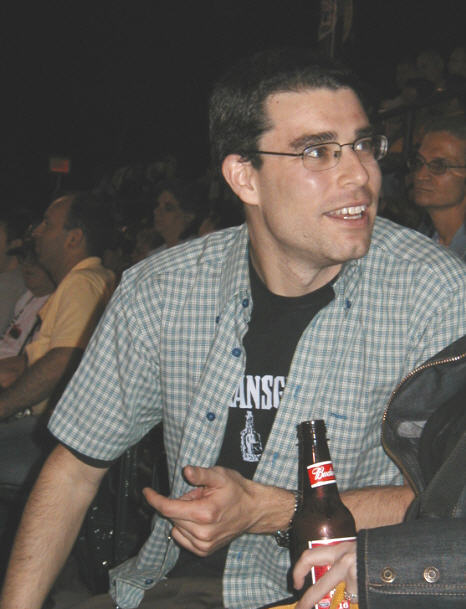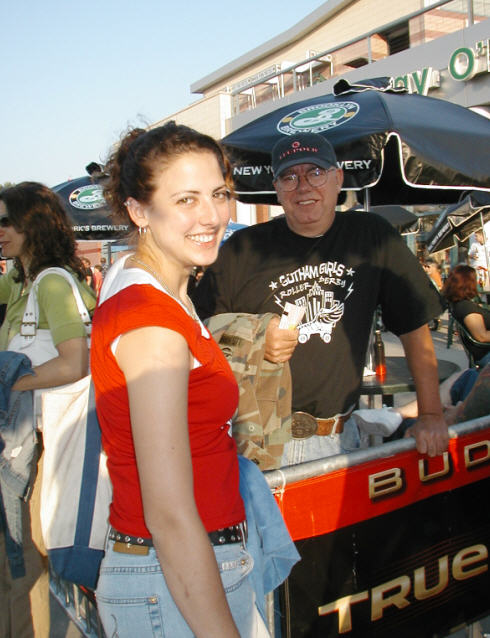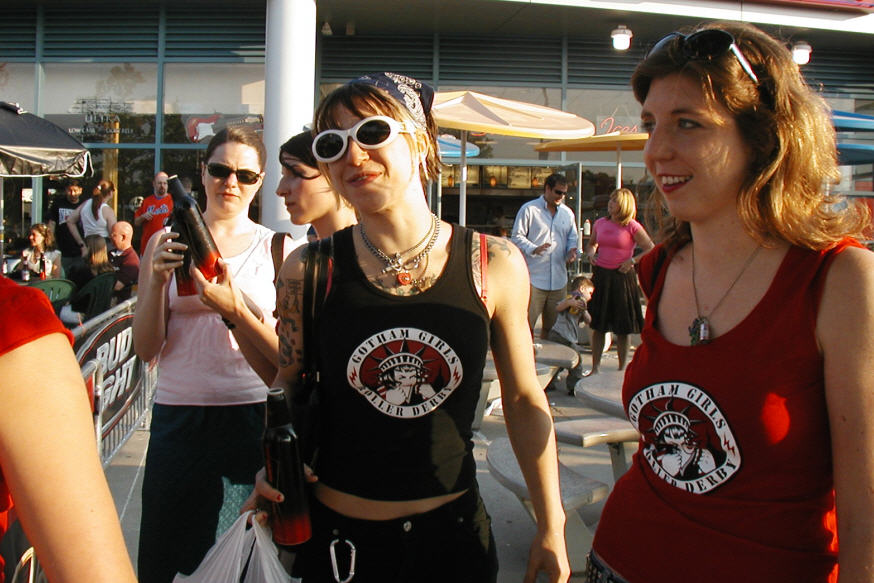 ... and after the game ...